Twila Meyer, MA, LPC-S
Twila Meyer's journey of therapy took root in 2003 when she saw a young family member struggling in the education system.  After countless efforts for support, she began learning more about ADHD and the effects it plays in a persons daily life.  Her passions grew where she not only switched occupations but also sought out degrees and licensing to better assist families in the ever-changing world that we live in.  Twila Meyer is now the CEO, founder, and lead therapist at Meyer Counseling Center.  Assisting families pertaining to but not limited to:
Learning or Attention deficits
Oppositional Defiant Disorder
Behavioral Issues
Anxiety
ADHD symptoms
Depression
Anger Management
Divorce Issues
PTSD
Childhood Stressors
Meyer Counseling Center offers a wide array of services and takes each family on a personal journey to instill a healthier way of living.  Providing a customized family plan and coping strategy after an individual evaluation process with children, teens, and parents.  MCC utilizes Cognitive Behavioral Therapy (CBT), Play Therapy, Problem Solving Skills Training, Biofeedback, Social Skills Training, and other proven methods of therapy to achieve your goals.  Twila Meyer and her compassionate team can help you and your child/teen find peace, self-esteem, and acceptance.


Heather Wesolowski, M. Ed, LPC

Heather Wesolowski began her career in counseling in 2012 after working as a school teacher and witnessing students struggle in many different areas. Heather obtained her Master's in Education in 2012 and from 2012-2018 she worked as an elementary school counselor and helped students learn coping skills for ADHD, anger management, grief and trauma. In 2017 Heather went back to continue her education and further her knowledge of the counseling profession.  She transitioned to the high school level in 2018 and in 2019 Heather began her Licensed Professional Counselor Internship. Helping clients find hope in the middle of life's stresses is her passion. Including but not limited to the below.
Behavioral Issues
Anxiety
ADHD symptoms
Depression
Anger Management
Divorce Issues
PTSD
Grief
Childhood Stressors
Social Skills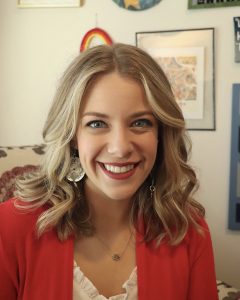 Gina Astuto, ATR-P, LPC-A
Supervised by Heidi Tournoux-Hanshaw, ATR/LPC-S, ATR-BC
Gina Astuto is passionate about blending creative arts, mindfulness, and traditional talk therapy to help clients transform their hurt into healing and suffering into success. She earned her Master's degree in Art Therapy from George Washington University and has been providing trauma-informed art therapy and counseling services to children, adolescents, and adults struggling with anxiety, depression, eating disorders, and traumatic experiences. Art therapy makes it possible to express what cannot always be said with words. It also creates the opportunity to sublimate strong emotions and learn new techniques/skills to cope with life's stressors. No previous art experience or skill is needed for art therapy, as the focus is on the process of creating and self-expression. She utilizes an eclectic approach to therapy, consisting of psychoanalytic and humanistic theories, mindfulness-based practices, as well employs key concepts from cognitive behavioral therapy (CBT), dialectical behavioral therapy (DBT), and acceptance and commitment therapy (ACT). Gina provides a safe and non-judgmental space for exploration, curiosity, increased self-awareness, and healing. Every person, regardless of age, race, gender, or identity, deserves mental health care. Gina may be a good support for clients who are interested in, or have experienced, the following (but not limited to:
Art Therapy
Trauma
Anxiety
Depression
Eating disorders and body Image
Identity and Self-esteem
Mindfulness
Coping skills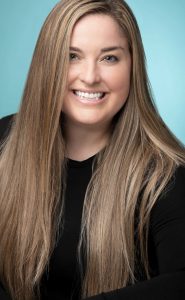 Christy Dobbs, MS, LPC
Christy Dobbs is a Licensed Professional Counselor who specializes in treating children and adolescents experiencing a wide variety of emotional and behavioral concerns. She completed her Masters in Counseling from Southern Methodist University in 2016, and has 4 years of experience working with children in foster care. Christy is currently pursuing her Registered Play Therapist certification, and uses child-centered play therapy to allow children to freely express themselves. In the words of Dr. Garry Landreth, the founder of the Center for Play Therapy, "Toys are children's words, and play is their language"; Christy, additionally, believes play therapy to be the most natural modality for children to heal, as this is how children express and process through their complex emotions. Christy has significant experience in treating individuals (children, adolescents, and adults) who have presenting concerns involving (but, not limited to):
Trauma
Grief
Depression
Anxiety
Attachment Issues
Attention-Deficit/Hyperactivity Disorder (ADD/ADHD)
Sensory Processing Issues
Anger Management/Aggression
Behavioral Issues
Oppositional Defiant Disorder (ODD)
Self-Esteem/Self-Efficacy
LGBTQ+ concerns (using Affirmative Therapy)
Self-Harm/Suicidal Ideation
Disruptive Mood Dysregulation Disorder (DMDD) and Bipolar Disorder
Childhood Sexual Abuse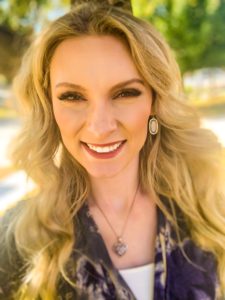 Megan Wells, MEd, NCC, LPC
Megan Wells grew a passion for helping others through therapy after years of watching family members, as well as herself, struggling with mental health-related issues and finding hope and healing in therapy. She is most passionate about helping children, adolescents, and adults find confidence and purpose in their lives. She most often utilizes cognitive behavioral therapy, person-centered therapy, and dialectical behavior therapy (DBT). Megan helps individuals most often with (but is not limited to):
Eating disorders
Self-confidence/self-esteem
Anxiety/Stress
Depression
Self-harm
Grief
Relationship issues